Our Story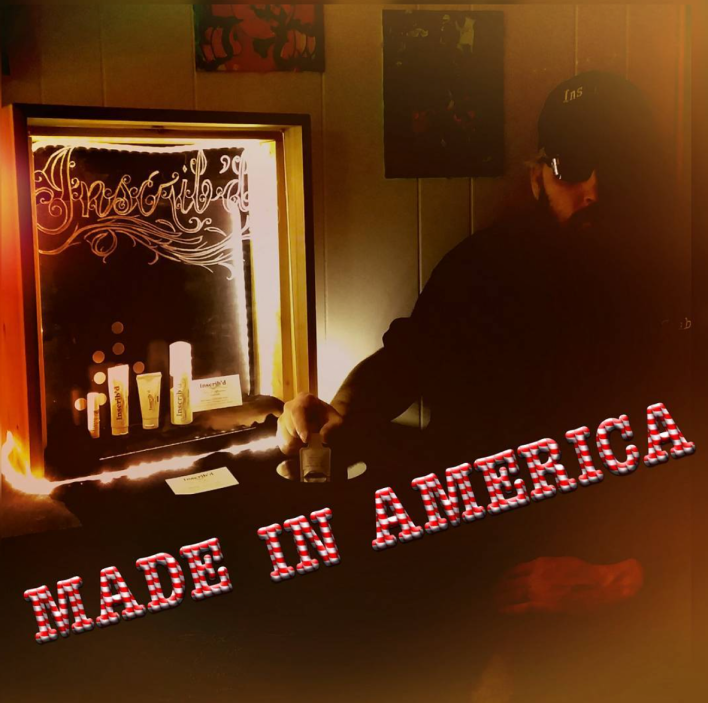 Our story
Bill spent his early childhood running around his Grandpa's farm in a little Northern Michigan town. Growing up, he dreamed of being a truck driver and hitting the open road.
In 1996, right after high school graduation, he joined The Marines, moving him to San Diego. Months later, his dreams crashed when a Navy doctor found he had Retinitis Pigmentosa and he was honorably discharged.
He came home to figure out what RP was and how it was going to change his life. Almost 20 years later, his sight was severely declining and he needed to figure a new way to provide for his growing family. His wife's business made lotions and soaps.
Then a group of friends, who were tattoo artists, approached him and asked about making natural skin products for the tattoo industry. Summer 2014, while hugely pregnant with their last child, Inscrib'd Tattoo and Aftercare Products was born.
Three years later, Bill completely lost his sight. He goes on more adventures now than ever, and leads a very active life, giving back to his local community. He continues to be a skin art enthusiast, and knows he can trust his artist. He also enjoys "shop talk" with his customers. He wants your business to be successful and knows he will be too.