How Our Tattoo Aftercare Products Work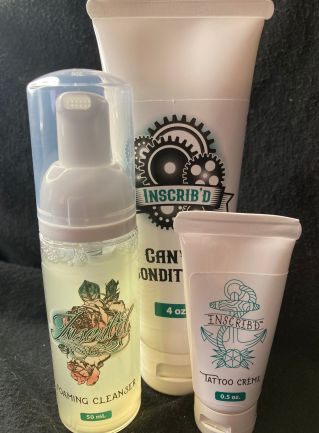 Our products were designed with the help of several artists and are highly recommended. They are nourishing, and made with ingredients that promote healthy healing.
Specifically designed to protect while allowing the wound to breathe for optimal healing. Less weeping, significantly reduced redness. Heals in nearly half the time, often times not requiring a touch-up. Skin barley peels and art investment looks bright and vibrant.